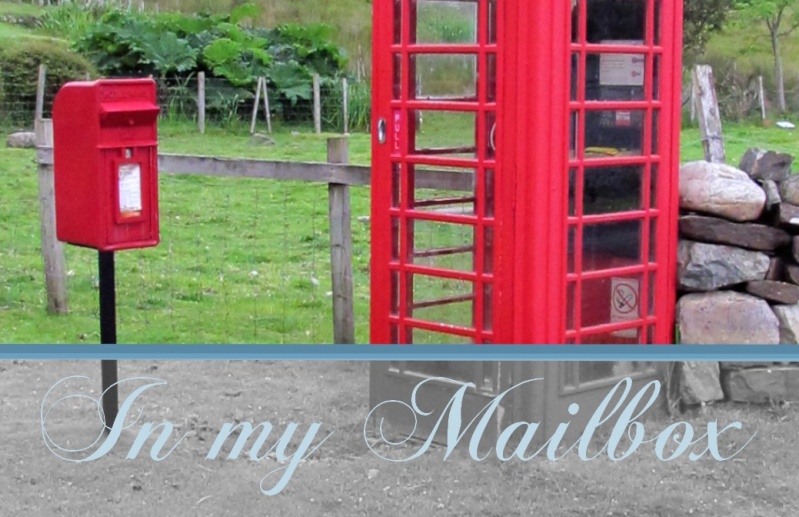 _____________________________
Comme j'ai été très occupée depuis le début du semestre, je n'ai pas eu le temps de poster beaucoup articles. Cependants, j'ai de nmbreux nouveaus livres dans ma bibliothèque (Comment vais-je réussir à tous les lire ?) et je voudrais partager cela avec vous...
***
[J'ai désormais 310 livres dans ma bibliothèque. Pour en trouver la liste, cliquez ici!]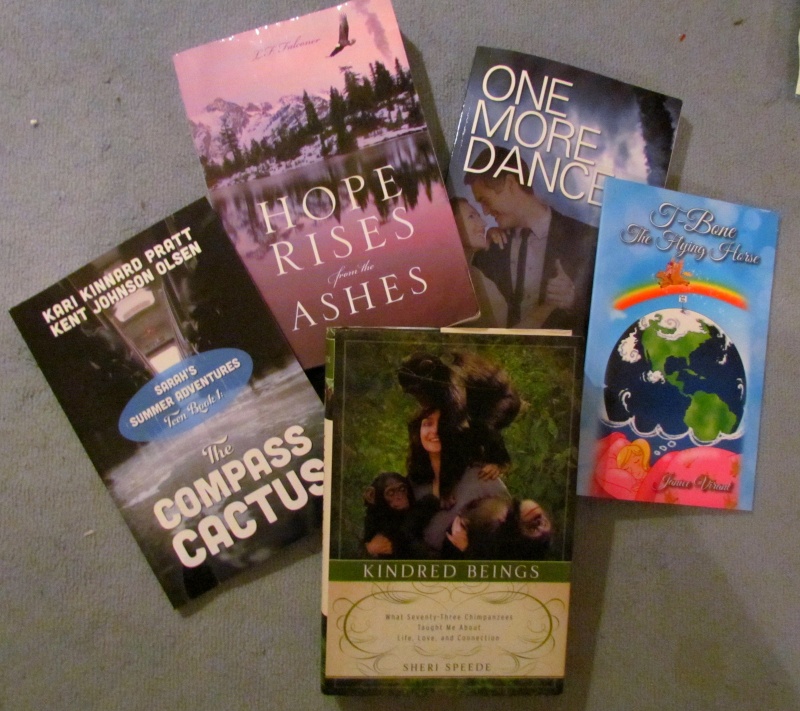 Pour commencer, j'ai reçu cinq livres des États-Unis grâce à Bostick communications. Les genres sont très variés : jeunesse, fantasy romantique, livre pour enfants, biographie, policier romantique...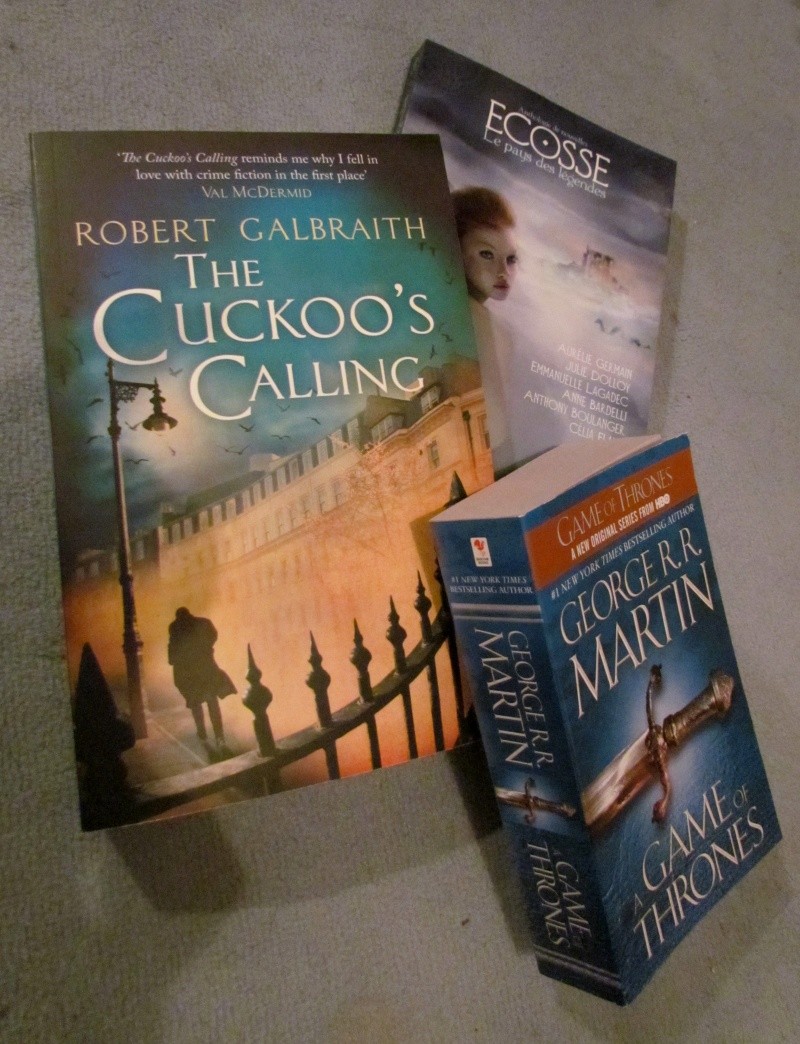 À l'occasion de mon anniversaire et de Noël (il y a de cela bien longtemps), j'avais reçu des bons dans une de mes librairies préférées : Payot. J'ai donc profité de l'occasion pour (enfin) m'acheter le livre que je voulais depuis si longtemps : le roman policier de J.K. Rowling. Je me suis aussi laissé tenter par le premier livre de A Game of Thrones, que tous mes amis d'Angleterre m'on recommandé, et j'ai également trouvé un livre en français.
Robert Galbraith
❖ The cuckoo's calling
George R. R. Martin
❖ A game of thrones
Anthology
❖ Écosse, le pays des légendes
Deux livres de partenariat (en français) m'attendaient dans ma boîte aux lettres. J'ai obtenu le premier grâce aux "masse critiques" de Babelio et le deuxième par mon forum préféré, A&M.
Ensuite, trois livres que j'ai achetés... avec l'excuse de l'université. Tous traitent de l'histoire de la Grande-Bretagne.
David Starkey ❖ Crown & country
John O'Farrel ❖ An utterly impartial history of Britain
Nial Ferguson ❖ Empire
Dominique Sylvain ❖Sœurs de sang