Bonjour et bienvenue sur "Il était un Livre" !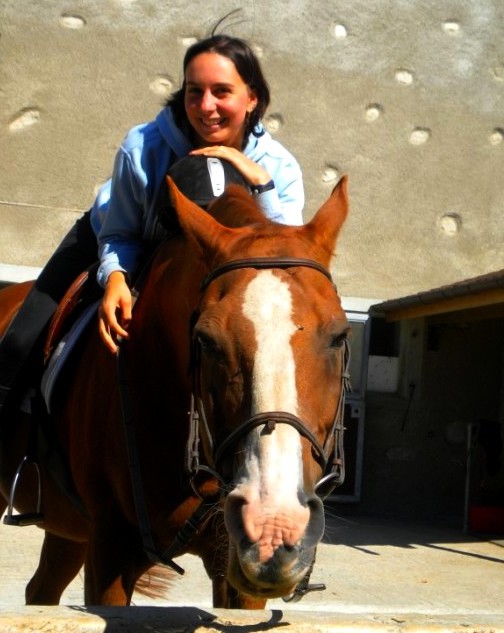 Merci de votre visite sur mon blog. Je voudrais commencer par - brièvement - me présenter. Je m'appelle Lara Emilie et je suis une étudiante qui adore les livres et l'écriture. J'ai toujours aimé les livres... Tout a commencé par des histoires avant d'aller dormir quand j'étais petite, puis, rapidement, de plus en plus de lecture. Je m'intéresse à tous les genres, mais j'apprécie tout particulièrement les policiers et la fantasy. Et, comme vous l'avez peut-être remarqué, je lis en plusieurs langues et généralement plusieurs livres à la fois. C'est une simple question d'habitude.
À la fin de l'année 2011, j'ai décidé de réunir deux de mes passions – la lecture et le design informatique – et j'ai créé mon premier blog littéraire :
the Powers of Words
. Comme je lis en plusieurs langues, ce n'était pas facile de l'organiser et j'ai donc décidé en 2013 de créer "Il était un Livre" pour résoudre ce problème (ou tenter de le résoudre) et concevoir un tout nouveau design.
À part la lecture, je m'intéresse à de très nombreuses choses comme l'art (en particulier le dessin, la photographie et l'aquarelle), l'écriture, le sport, les langues, les voyages... et bien d'autres encore !
________________________________
J'espère que vous aurez du plaisir à visiter mon blog. Si vous avez une question, une demande ou un commentaire, n'hésitez pas à me contacter par commentaire ou par courrier électronique à l'adresse suivante : powers-of-words@hotmail.co.uk